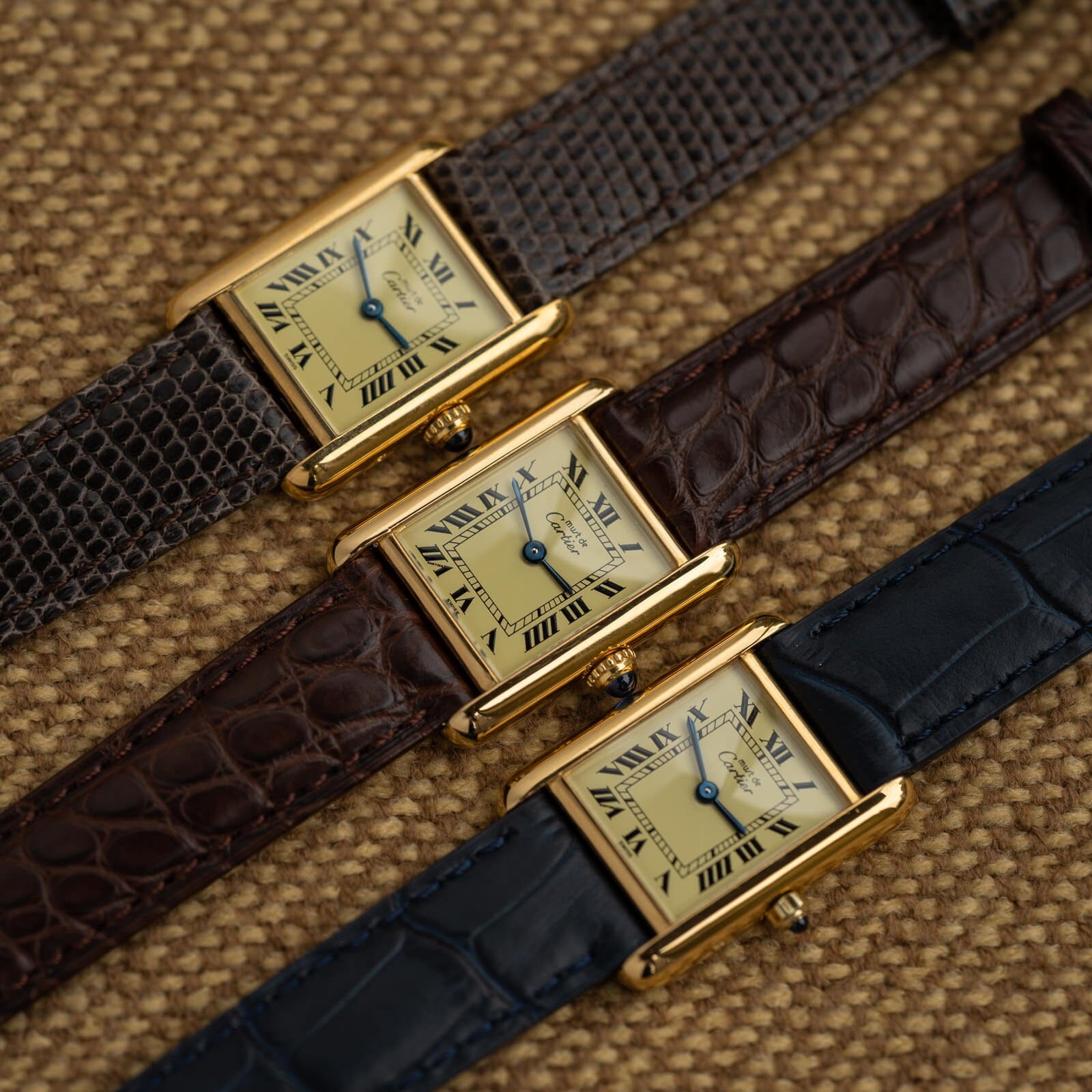 must de Cartier Tank SM / LM
Cartier Must Tank SM / LM is in stock.
p>
Mast tank SM size is 3 and LM size is 2. p>
p>
Mast tank SM size is ivory roman for all three.
p>
Mast tank LM size is vertical roman and ivory roman.
p>
The case has been re-plated. A thin film of nickel is plated on 925 silver, and 18-karat gold is plated on it.

This method is very laborious and costly, but it is hard to darken or discolor, so you can use it in a beautiful state for a long time.

The difference is that the appearance (state) of the case is clean and good.
p>
Cartier must de Tank I think there are many people who prefer the ivory Roman dial. p>
Roman numeral index with blued steel hands and ivory-colored dial. A basic simple design is fine, isn't it? p>
The product page is under construction. They are lined up at the store, so you can see them if you are near. If you can contact us even if you are far away, please feel free to contact us. p>